The colours this week for the Copics Challenge :-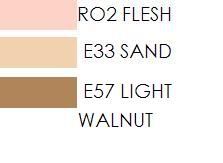 Unfortunately with my limited amount of copics I don't have any of the named copics this week so have had to use as near as I can. The closest I have are R20, E31 & E35 and E47. Hope this is ok.
The birthday card is for my SIL (her birthday is on Saturday & I don't think that she peeks on here
)
I used my new Martha Stewart punch - thanks Kath for getting that for me :-) & my new stamps - the fan & shoe that I got from my last visit to Lynne at the Craft Den Sheffield
.
I love them :-)